AssetCare - HVAC & Indoor Air Quality Brochure
As part of the product development process, I conceptualized, created the storyline and wrote content for mCloud's Indoor Air Quality solution brochure.
Once the content was developed I worked with a graphic designer to turn the concepts into graphics and create the brochure, ensuring it conformed to visual brand standards. The brochure then became part of the larger sales collateral kit for the sales team.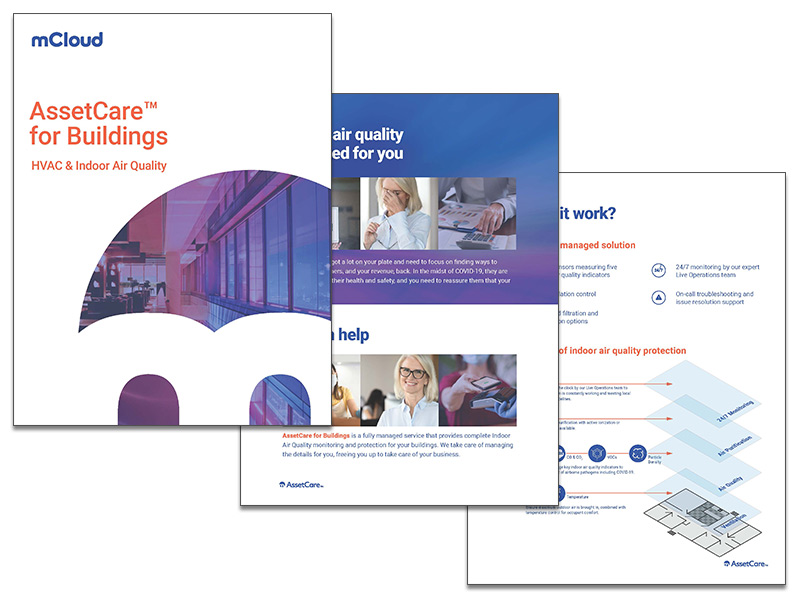 Have you seen something you like and would like to chat? Drop me a line.
Check out what I'm up to on social media.