Engineering Services Brochures
Working in collaboration with senior technical staff in the company, I wrote, edited and designed numerous brochures, single page sales sheets and other sales collateral to support the sales team in promoting our services to clients. These ranged from single page sales sheets to full brochures to miscellaneous specialized cards and sheets specifically for use at tradeshows or other special events.

Alarm Management Brochure
Emergency Shutdown Sales Sheet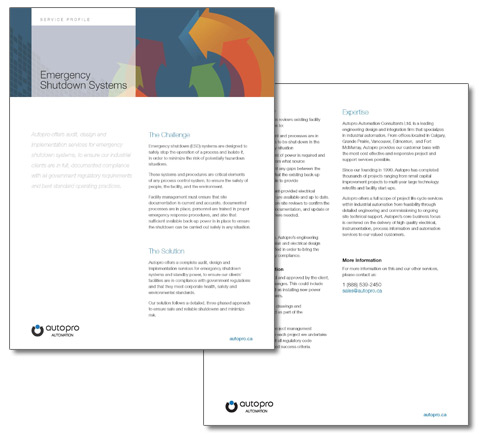 Have you seen something you like and would like to chat? Drop me a line.
Check out what I'm up to on social media.